Enthusiastic about innovation? Husco offers internship, co-op, and new graduate opportunities for emerging professionals with a growth mindset. Interns and co-op employees are valued for their unique skills and perspectives as they develop fundamental skills in their chosen career.
Learn more about what Husco has to offer.
Develop real-world career experience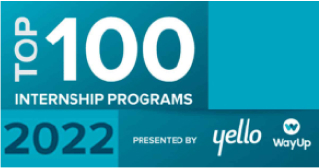 We offer intern, co-op and new graduate learning experiences for all professional career paths within the company, including engineering, manufacturing, supply chain, business and more. These individuals are key contributors to Husco projects, tasked with specific goals and responsibilities. Our internship programs last twelve weeks and our co-ops range from six months to twelve months. We search for internship, co-op, and new graduate candidates each semester, with new positions beginning in January and June of each year.
Husco invests in training and development opportunities to ensure students are supported and prepared to be contributing employees in professional environments.
Interns and Co-ops at Husco have the opportunity for hands-on learning and impactful projects—combining their education and knowledge to gain industry experience.
Husco recognizes that students are key members of our team. We provide opportunities for students to network and build relationships across the organization.
An internship at Husco goes beyond a work day. Students impact their communities by volunteering and giving back through local organizations and global partnerships.

Milwaukee School of Engineering

UW-Madison

UW-Platteville

Marquette

UW-Milwaukee

UW-Stout

Iowa State
Michigan Tech

Georgia Tech

Mankato

University of Minnesota
Frequently asked questions
Let's Stay in Touch
Be the first to know of new career opportunities at Husco!